The latest news and updates from WBUR on the coronavirus outbreak.
Resources, Ways To Help And More
Catch Up: More Mass. Updates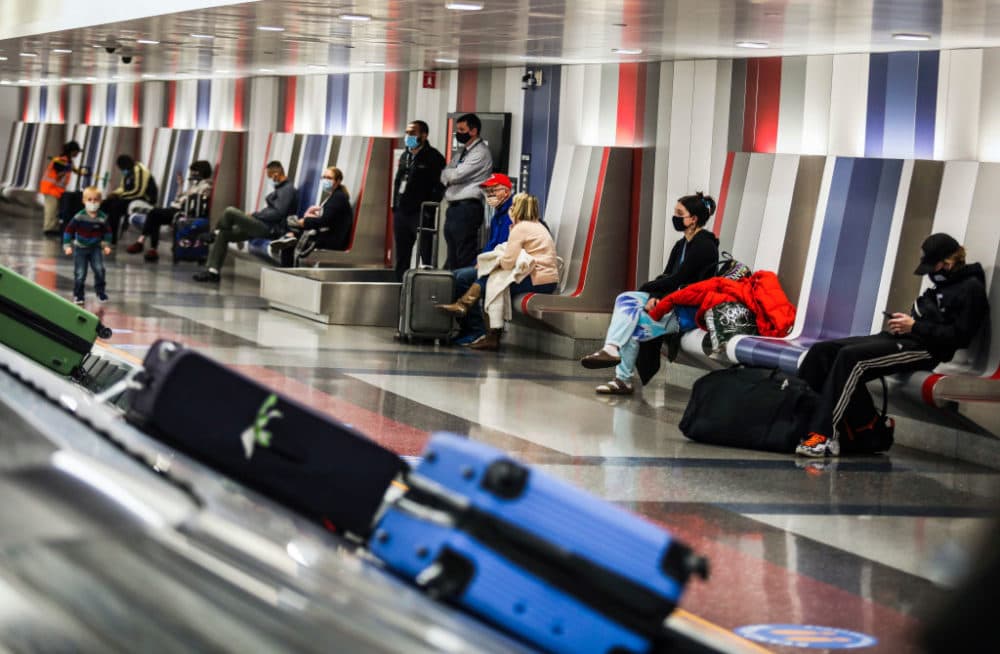 New Massport data show passenger traffic increased around Thanksgiving, but it was still well below last year's numbers.
More than 111,000 people departed from Logan International Airport last week. That's down 73% from 2019, but it's a 32% increase compared to the first week of November.
The airport recently launched multiple types of on-site coronavirus testing for both airport workers and travelers, though some experts warned that the tests could create a false sense of security.
State officials and health professionals urged people to stay home ahead of the holiday, and are now expecting a spike in cases due to increased travel and gatherings.
Life In The Time Of Coronavirus